About Maria
Sport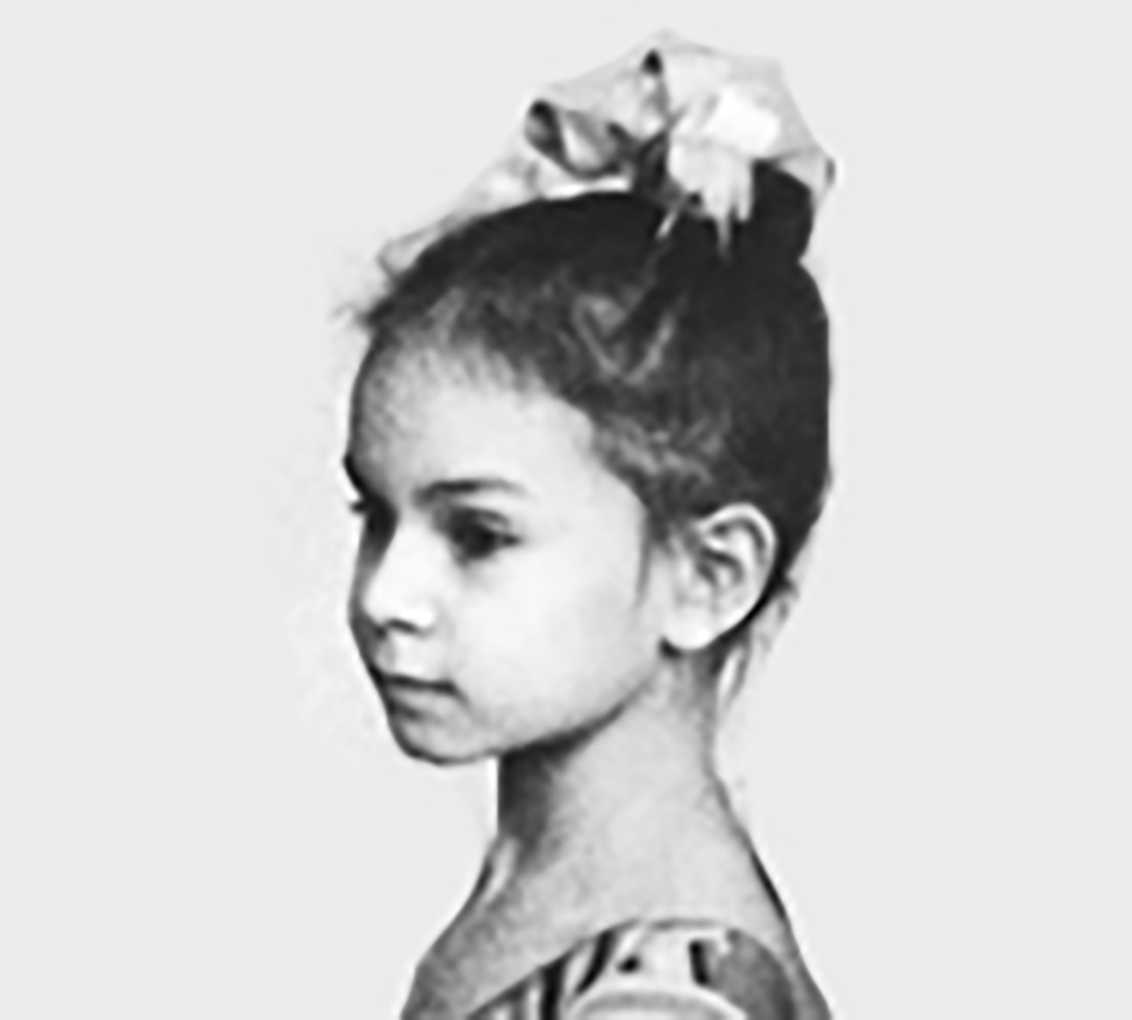 "Persistence can change failure into extraordinary achievement."
Marv Levy
Maria was born in Kiev, Ukraine. She began her career as an athlete performing rhythmic gymnastics in prestigious team Club Dynamo of Kiev, coached by legendary Vera Dmitriyevna Kremer. She was a member of both the Soviet Union and Ukrainian National Junior gymnastic teams. Maria did gymnastic for 10 years and always with the same coach Vera Kremer. During this time, she was in the podium of many competitions. At 16 years old, Maria joined the Club Rhythmic Gymnastic of Barcelona in Spain, and helped to this organization win bronze medal in the Spanish Championship of Rhythmic Gymnastic. Actually, Maria is still living in Spain. At 17 years old, she was recognized as a Master of Sports by the Ukraine government. Maria's training and extraordinary talent as a gymnast led her to a remarkable career as a performer, acrobat, aerialist, contortionist and dancer in the circus and variety arts.
Education
"The great aim of education is not knowledge, but action."
William B. Yeats
10 years of sport were the first step in education of Maria: sport is the epitome of hard work and dedication; and even the most naturally gifted athletes have to give it their all to get to the pinnacle of their sport. At 17 year old, she has retired from competitions and has joined the National University of Physical Education and Sport in Kiev. At 18 years old, Maria also joined National Academy of Dance of Pavel Virskiy in Kiev. This academy was the important step in preparation to join the world of entertainment industry. In Academy of Virsky she has received a strong base of classical dance and notions of Spanish and Flamenco dances. At 20 years old, Maria has completed her studies in Dance Academy. At 21 years old, she had a degree in Science of Physical Educations and Sports in University. In the next years, when Maria started to work as entertainer, strong and important influence to her career was the working experience with such a big professionals of entertainment world like Nikos Vertis(Poseidonio Music Hall Athens), Victor Muro, Orlando Pelaez, Manolo Sanchez(Casino Mallorca), Carmen Mota(Casino Costa Meloneras), Paco Barau, Javier Valverde and Paloma Aznar(Benidorm-Palace); Luigi Congiu(Costa Crociere). In Spain Maria received some classes of Flamenco. All these steps were necessary for prepare her own One Woman Show: mix of circus, gymnastic and dance with a touch of flamenco arts.
Entertainment
"All our dreams can come true, if we have the courage to pursue them."
Walt Disney
Maria starts her career as an entertainer thanks to Irina German-director of Theatre Circus Bingo. The audition to this contemporary circus show was the welcome day for Maria to the world of entertainment. In Bingo she has received the notions of contortion art. Some months later, Maria was selected for Casino of Mallorca. She has performed in this casino several years under artistic direction of Manolo Sanchez, Victor Muro, Orlando Pelaez. In this great show Maria discovered her interest about aerials. Aerial ring was the first aerial act released by Maria. One year later, in 2003 she released aerial silks act. In the same time, Maria kept working in improve of contortion and acrobatic abilities. After casino of Mallorca she did a brilliant artistic career performing in many wonderful shows, concert, events. Sharing the stages in Spain with great flamenco dancers allowed Maria to improve her notions about flamenco, received years ago in Dance Academy. In 2006 she started to rehearse Hula-Hoop act. In 2007 this act was released and Maria started to work in created her own One Woman Show. She also does some costumes for her shows what made her job even more artistic. Some Maria's costumes made by Victor Muro. Maria is delighted to be the part of entertainment. She travels around the world, discovers new cultures, meets and works together with so many talents and professionals of this industry. Entertainment is not only job, this is the passion of Maria.